3 days, 50 participants and applications capable of analyzing thousands of data – this is how the bioinformatic hackathon in Bionanopark looked like.
Participants faced the real challenges posed by modern science. They tried to find solutions for competition tasks using real biological data and the latest information technologies. The participants had 24 hours to write the competition code. They presented their work to the committee consisting of specialists in a given field, including representatives of biotechnology companies.
The first place and the prize of 1000 PLN for each participant won the team No. 5 composed of: Martyna Tarczewska, Anna Marciniak, Dharm Sain, Sylwester Kloska and Gracjan Kajtek. The Medical University of Lodz also gave the winners an additional prize – a voucher for 10 hours of mentoring.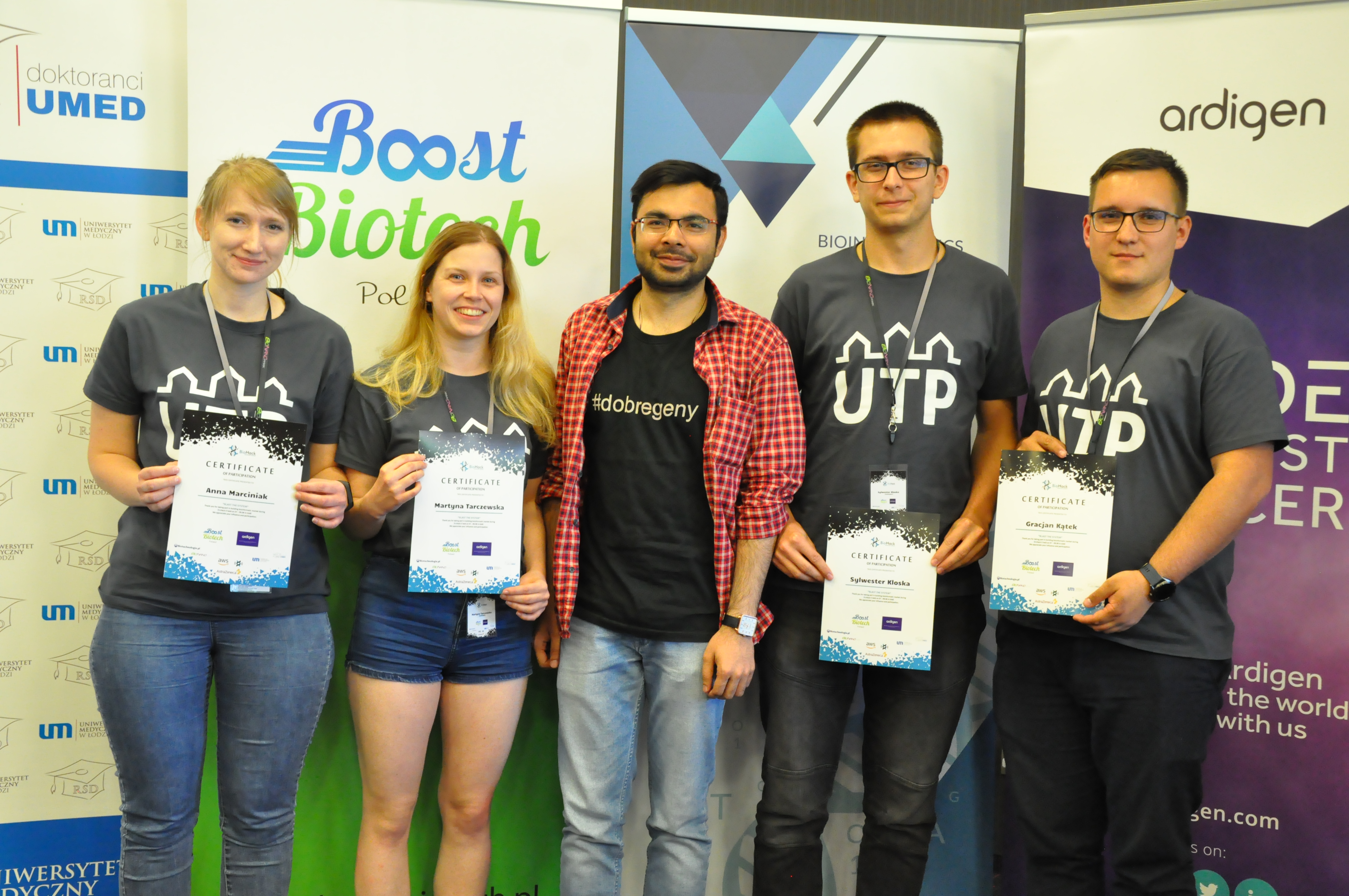 The second place and the prize of 750 PLN for each participant was given to team no. 6 composed of: Jan Havranek, Jacek Smietański and Marcin Lubocki.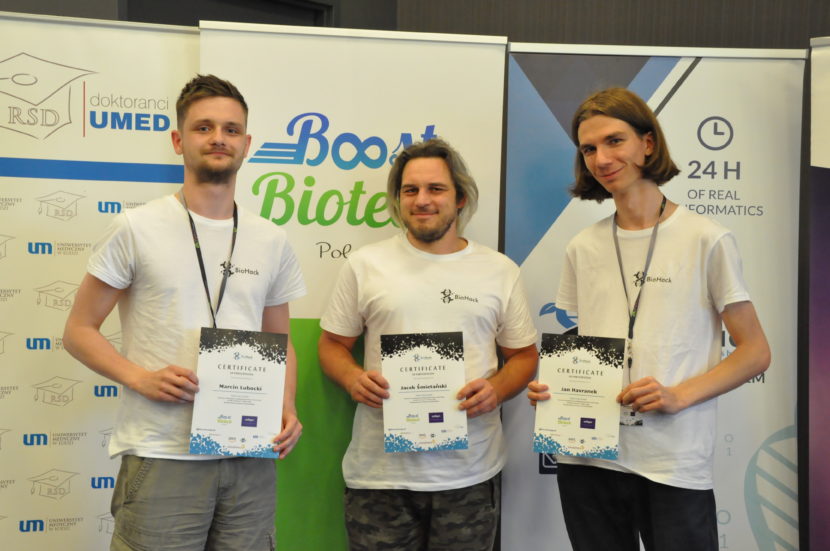 The third place and the prize of 500 PLN for each participant went to team number 10 composed of Artur Wiśniewski, Paweł Jacewicz, Paweł Olszewski, Kacper Chociej and Mateusz Panasiuk.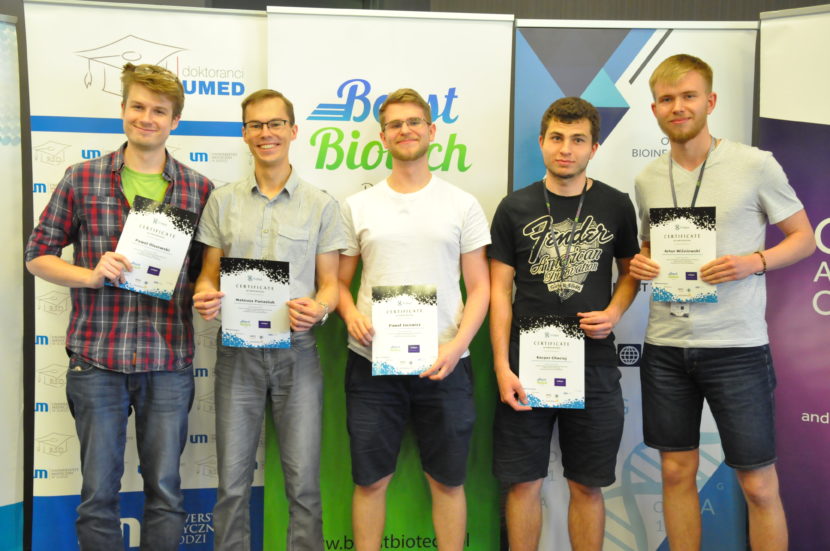 The competition was organized by the Boost Biotech Polska Association. The jury of the competition was composed of representatives of bioinformatics companies Ardigen S.A. and AstraZeneca and the Medical University of Lodz. The Jury emphasized that this year the level was very high.